May 2020: Lock-down interview and reading with Arachne Press
Follow the links to the Arachne Press blog to find a recording of my story One Beautiful Day, published in the Arachne anthology We/She in 2018. Originally featured by Liars' League for a live reading event in 2016. (See below for the links). On the same Arachne link, you will also find a 'lockdown conversation' between me and the poet Kelly Davis, whose work also features in the Arachne anthology, Dusk.
February 8 2020 – Porridge Magazine – print edition
A poem will appear in issue 4 of Porridge, and two more in the online magazine in summer.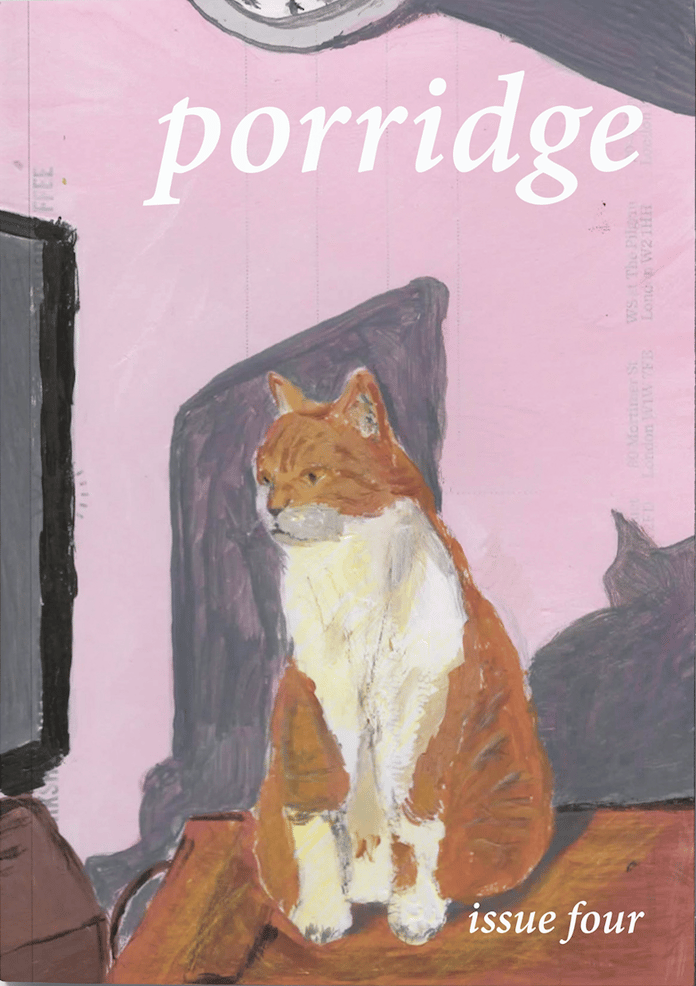 November 2019 – The Writers' Cafe Magazine Issue 17 'Masks'
Herein, a new poem: https://thewriterscafemagazine.wordpress.com/2019/11/09/the-writers-cafe-magazine-issue-17-masks/
2019
Delighted to have two poems in Issue 3 of Speakeasy Magazine, published by Caldew Press/ Available from Amazon on the above link
Dandelion – November 2018 – TSS Publishing

A short story – 'Dandelion' –  is included in TSS Publishing's short story collection.
Magma Poetry Magazine – Autumn 2018 – Competition – Authentification
Delighted to have been placed second in the Magma Poetry magazine subscribers's competition on the theme of 'Authentification'. My poem, with that of Kelly Davis and Duncan Chambers, is available on the website from the above link.  The authentifaction exercise is great fun, and is an excuse to play with poetry.
On August 16 2018, Arachne Press is launching an anthology of short stories by women: We/She, to commemorate a century of women's suffrage. I  have a story on board. Hurrah! The launch will take place at Blackwells bookshop,  50 High Holborn,  London, WC1V 6EP at 6.45, and many of the authors will be there, including myself. Click the link: We/She Launch for more information.
2017
WRITE TO BE COUNTED
I have two poems in the Write to be Counted anthology, fundraising for PEN, a charity that supports the freedom of writers across the globe. The anthology is to be launched on Wednesday October 4, at the Poetry Cafe in London, and on Saturday October 24 at The Old Fire Station, Penrith – details from the Write to be Counted blogspot. I hope to be reading at both events.
Love, not hate, is the focus of the three editors of a new anthology of 'resistance poetry' edited by Jacci Bulman, Nicola Jackson and Kathleen Jones. Its ambition is to raise funds for PEN, a charity that defends freedom of expression. In the words of the editors: We propose to produce an anthology to allow us all to stand up and be counted: to express our outrage, to honour and nurture the values we believe in, to join the upswing of positive resistance to the assaults and threats to the creative and compassionate global community. Our focus is love not hate.
The anthology was launched at the Poetry Café in London on October 4th, and is on sale from the http://writetobecounted.blogspot.co.uk/ and from Amazon. Details on the blog.
My review from Tears in the Fence
Write To Be Counted has not sacrificed quality of work to the notion of 'charity' or 'worthiness'. The editors were able to be choosy, overwhelmed by the response to the call-out. Writers come from all over the world, and the book includes poets of wide reputation alongside others who are not so well known. The result is a rich collection of 87 poems. The notion of protest is challenged, the concept of truth questioned. There are public declarations, and private meditations. It is an exploration of how we live amongst other humans, and what truly belongs to us, and how it is denied. It is hard to select a few poems to represent the collection, but consider 'Colmbrook Immigration Removal Centre', by Iranian refugee Nasrin Parvaz:
Hazily you remember/that some rich man/has bought this prison/all the inmates included/just like serfs or slaves/and you try to figure out/how anyone makes money/holding you prisoner
In striking contrast, we have Charlie Lambert's 'Generation Protest', where the hipster generation reflects upon the protest culture of its youth:
Fifty years, and have we binned/Dylan/Blowin' in the wind?
A walk on the beach brings out the personal experience of gendered expectations in Emma McGordon's 'Queer Beach':
It's happened before. I've been a that or an it,/a hybrid match of mixed-up bits…
I wish… he'd known all along/I was a woman on a beach, back against a rock, staring out to sea
The editors plan a series of readings.
The Woven Tales Press – summer 2017, a short story. Links below:
http://www.thewoventalepress.net/2017/06/03/literary-spotlight-elizabeth-stott/
Summer 2016 – Under the Radar Magazine
A new poem from me will appear in issue 17 of Under the Radar Magazine, published by Nine Arches Press.
LIARS' LEAGUE – MAY 10 2016
One Beautiful Day – read by Carrie Cohen
P
leased that I have another story in the Liars' League Stage and Screen event on 10 May.
STAGE & SCREEN WINNING STORIES
Wet Patch & the Wad by
David Turnbull
Trutch! or Chekhov's Woman by
Dan Timms
Proving Grounds by
Sunny Teich
One Beautiful Day by
Elizabeth Stott
The Mad Scene by Tom Heaton *NEW AUTHOR*
Portrait of the Artist as a Young Pig by Bernard O'Keeffe *NEW AUTHOR*
Entry is just £5, and includes a programme, popcorn, and the legendary half-time literary quiz in which you can win FREE BOOKS. So come along next Tuesday and take advantage of the cheapest tickets in the West End!
Liars' League events are held at 7.30pm (doors open at 7pm) on the second Tuesday of every month. Seating is first come first served – so it's a good idea to get there a bit ahead of time if you want a good table – but if you have a party of 5 or more you can reserve a table by calling 07808 939535.
The venue is downstairs at:
The Phoenix
37 Cavendish Square
London
W1G 0PP
TEARS IN THE FENCE, ISSUE 63. April 2016 – Short story In The Other World
KITH AND KIN – LIARS' LEAGUE 8 DECEMBER 2015
My short story A Time of Gifts is to be read by the superb Clive Greenwood at the Liars' League Kith and Kin Christmas event. Venue: The Albany Pub, 240 Great Portland Street, London, W1W 5QU on Tuesday December 8th. Follow the link for more information.
Liars' League is a themed monthly fiction night, where professional actors read short stories by writers from around the world. I'll post a link to the reading when it is available after the event. The premise of the name – Liars' League – is that all fiction is a lie – as is acting. The notion of combining a story with a reading by a professional actor intrigues me as a writer – I'll come face to face with my reader. After all – the reader makes his or her own story out of the words I offer. The reader is always right! So what is the truth? Or are we all liars?
My story is in good company, but I'll give nothing away. I recommend heading over the Liars' League site to catch up on some fantastic short stories.
KITH & KIN WINNING STORIES
A Flawless Campaign by James English *NEW AUTHOR*
A Time of Gifts by Elizabeth Stott *NEW AUTHOR*
Maryam's Prayer by Abigail Lee *NEW AUTHOR*
Christmas Presence by Alan Graham
Yule Never Walk Alone by Jim Cogan
The Old Toyshop by Anne Neumann
Here is the link to You Tube, and Clive Greenwood's reading:
TEARS IN THE FENCE ISSUE 63
SPELK
A new flash fiction from yours truly will appear in Spelk on 5 August. http://spelkfiction.com/2015/08/05/the-moment-before-falling/comment-page-1/#comment-461
Spelk specialises in flash fiction, publishing two stories a week. I recommend that flash aficionados take a look – there's lots of good stuff to read.
See:http://spelkfiction.com/about-2/
CUT
There's a new place for short story writers over at CUT  – link below. Well worth following up whether you read them or write them. I take it as written that writers must read them! I have registered myself on the site,  and there's plenty of good stuff to look at from lots of other writers. See for yourself at:
Update: The Emancipation of Margot Feather is now available to purchase:
http://www.cutalongstory.com/stories/the-emancipation-of-margot-feather/10331.html
Top 10 Scary Short Stories
Touch Me With Your Cold, Hard Fingers  is in a line up of ten scary short stories for Halloween selected by Emma Yates-Badley on the For Books' Sake website featuring 'books by, and for, independent women'.
Firewords Quarterly
See issue 2 here with its beautiful cover illustration by Mia Funk
http://www.firewords.co.uk/shop/
Pleased to have  a story accepted for  issue 2 of Firewords Quarterly, due out on 10 August.
Tears in the Fence
A new short story – Winding Starlight – is in the issue 59 of Tears in the Fence  with my review of Kathleen Jones' biography – Norman Nicholson – The Whispering Poet. Kathleen has been touring in Cumbria for Nicholson's centenary, and more information can be found on  her blog.
http://tearsinthefence.com/blog/
Touch Me With Your Cold, Hard Fingers has been selected for inclusion in the Salt anthology: Best British Horror 2014, edited by Johnny Mains. To be published on 1 June 2014. Being included in a horror anthology was quite unexpected for a pusillanimous, spider-fearing person such as myself.  Again, see my blog post on the writing process for my perspective on writing for genre. I can assure prospective readers that the anthology is not for the faint-hearted! Update, July 2014… the anthology is ranked No 1 bestseller for horror fiction on Amazon in both print and Kindle format.
For the anthology,  follow the following links:
http://www.saltpublishing.com/shop/proddetail.php?prod=9781907773648
http://www.turnaround-uk.com/books/general-reference-study/literary-criticism/the-best-british-horror-2014.html
Reviews – including comments on my story… :
https://dflewisreviews.wordpress.com/2015/07/17/touch-me-with-your-cold-hard-fingers/
http://jameseverington.blogspot.co.uk/
http://beauty-in-ruins.blogspot.co.uk/2014/04/horror-review-best-british-horror-2014.html
http://www.gary-fry.com/2014/06/best-british-horror-2014-edited-by.html
also on Goodreads:  https://www.goodreads.com/book/show/21951083
…and an honourable mention for  the anthology – The Year's Weirdest Fiction!
another review of the story – from the Nightjar edition, from Simon Sylvester, where he was engrossed in the tense, almost existential body horror she conjured in a few short pages. See also my posts about 'Blog Tour – The Writing Process'.
Tears in the Fence
A story will appear in the spring issue of Tears in the Fence. I'll post more details nearer the time.
Word Bohemia Winter Journal
http://issuu.com/wordbohemia/docs/word_bohemia_journal_issue_1
Three of my poems are in the beautifully illustrated on-line Winter Journal  from Word Bohemia. It's free to read and features individual winter-themed artwork by Amanda Fullwood. See: http://amandafullwood.wordpress.com/
The Butcher's Dog
A new poem of mine is in the second issue of The Butcher's Dog to be released on 22 November.
http://www.butchersdogmagazine.com/2012/09/launch.html
Word Bohemia October 2013
Some of my work is featured in the brand new webzine, launched in August 2013 – Word Bohemia – click on the Word Bohemia tag. Poems now with audio recordings:
http://wordbohemia.co.uk/poetry/that/
http://wordbohemia.co.uk/poetry/the-undoing-by-elizabeth-stott/
Word Bohemia
Word Bohemia is a webzine for poetry, prose and screen, aimed at new and established writers. Our name conjures images of artistic freedom from convention, writing with no pre-conceived formula, rules or conventions, the sense of freedom of spirit – like when we first put pen to paper…
Nightjar Press 2013

A story – Touch Me With Your Cold, Hard Fingers – was launched by Nightjar Press on 27 June, alongside another new story by Conrad Williams – The Jungle.
Nightjar specialises in single-story, limited-edition chapbooks. Each is individually designed and signed by the author.  See: http://nightjarpress.weebly.com/
Reviewed in issue 35 of Black Static – http://ttapress.com/blackstatic/ 
…an impressive piece, with a subtext  on gender and sexual politics underlying  the surface mood of creepiness…
The covers are the work of designer John Oakey. See: http://www.johnoakeydesign.co.uk/
Cover art is by Conrad Williams for The Jungle and a photograph by Kate Vanhinsbergh is featured upon the cover of Touch Me With Your Cold, Hard Fingers.
More information about Conrad Williams and his work is on his blog: https://conradwilliams.wordpress.com/
Both books are available direct  from the publisher at £3
***
Kindle Publication – This Heat – November 2012
For better or for worse, I have taken my first step into Kindle publishing, bringing together three stories on the theme of expatriate living in the Persian Gulf in the 1960s.
The stories are inspired by my own experience as a Navy brat in the 1960s when my family spent 18 months on a naval base in Bahrain. I must hastily interject that the characters of my stories are entirely fictional! I have used the setting and my memories of the chemistry of the time as a laboratory of human interplay. I have tried to get the simple, material, facts right, but the 'truth' of them is more basic.The stories concern human beings thrown together in an unfamiliar, restrictive, environment, enclosed within an alien culture with quite different mores.
Childhood memories are often more visceral than when we are adult – based on what is felt rather than understood.  My feelings for the time are now mediated by my adult perspective, but in the process of writing it is still possible to tap into this more fundamental level and often it is freer of rational truth – often more accurate. Especially today, we seem to believe there is an absolute set of morals, and that the truth is a simple set of tickbox facts. We even try to back fit history into our modern context, making a moral mire of everything.
The 1960s was a time when Western society cut itself loose – to some extent – from the moral strictures of the first half of the century. Women's lives, especially, began to unhook themselves from the long established patriarchal framework.  Living in Bahrain in the restricted environment of a military base isolated us from what was happening in Britain at that time. Newspapers arrived with stale news – we had no television or telephone. The reports from the world of 'Home' were limited to the tabloid press and things mediated via the local hierarchy and newcomer families. To live as an expatriate is like living in a fiction, but a muli-layered one, where even 'Home' is unreal.
This short collection is available from Amazon's Kindle store:
Of her writing, the following has been said:
Christopher Burns: Elizabeth Stott's fiction is notable for its lucid sensory detail and clear-eyed analysis of restrictive social groupings. Vivid evocations of time and place and an assured cropping of narrative strands
Michael Hulse: Elizabeth Stott's exacting stories recall the distinction between substance and accident. The accidents are the details of everyday life that Stott so shrewdly observes. Quietly, dangerously, Elizabeth Stott walks the edge, bringing back her subtly unnerving reports.
About this book…
This short collection is themed, with three stories of expatriate life set in the Persian Gulf in the mid-1960s.Versions of two of these stories appeared in her collection Familiar Possessions in 2002. (Familiar Possessions and The Girl Who Dived.)
Rose is frustrated with the lack of substance to her role as wife and mother when a neighbour offers her husband's services to do simple repair, which brings unexpected consequences.
Catherine has ambitions but her family regard her as a dependable big sister and mother's help. Her maturity and capabilities attract unwanted attention and humiliation.
Archibald Tupper is 37 and single. Mrs Wetherby is married to the vigorous Captain Wetherby, but why does she tease a single man?
Kathleen Jones: 'Elizabeth Stott is very good at showing us the uncomfortable truths that lurk beneath the tidy surfaces of people's lives. Her characters have hidden desires, unacknowledged fears, complex vulnerabilities. These stories feature a diverse group of people, thrown together because they are all expatriates in a small, unstable, middle-eastern state. They suffer from the extreme heat, the claustrophobia of living and working in the same space, with other people who can't be avoided. In the surreal atmosphere of expatriate life, they begin to behave differently. A bored, unsatisfied wife is disturbed by an attempted theft; an adolescent girl becomes conscious of the dangerous power of her developing sexuality; and a male teacher, living on his own, becomes obsessed with the pristine white of Mrs Wetherby's clothes. This is a glimpse into the nineteen sixties world of fading colonial power and how women coped with the disruption of their own lives as they followed their husbands into alien environments.'
James Sorel-Cameron: 'Elizabeth Stott's wonderful stories are spare and intense. The enclosed expatriate world she describes has a claustrophobia that is not only to do with the heat, with lives lived on the periphery of a world of active men by whom all her characters are dangerously taken for granted. Her characters observe their worlds in sharp detail, negotiating their way through them intimately and yet at a sustained distance, from their worlds and from themselves. There is a sense that anything might happen; sometimes it does happen, sometimes not; the tension is the same.  Although finely shaped and clearly concluded, these stories feel as if they are sections cut from a much larger world, much larger lives, here contained and repressed. The worlds of these stories, which are the lives explored within them, live on long after these particular stories have ended.'